The fourth meeting take place in Poland/Sosnowiec 16th-19th November 2011.
Piia´s photos from Poland you can see
here
.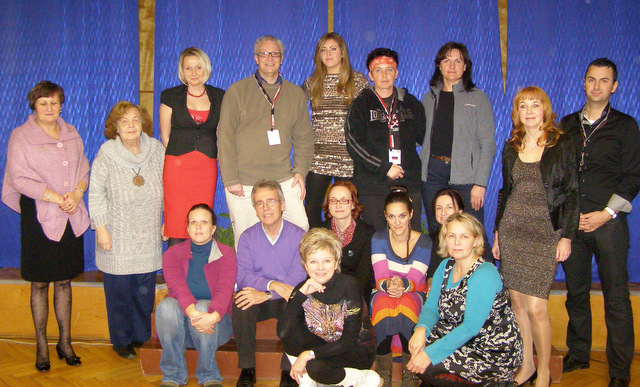 Schedule

Day 1- 16 November 2011
Welcome of the guests by the students of Primary School no 27 in Sosnowiec.

Participation of the guest – teachers and students in classes and workshops prepared by teachers from Primary School no 27 in Sosnowiec.
Mathemathical embroidery- maths workshops

Ballroom dance lesson- Polonaise- music workshops

Thunderstorm at night- music and art workshops
Lunch break

A trip to Auschwitz (only teachers, students spend time with a host family)
Day 2- 17 November 2011
Participation of guest-teachers and students in workshops prepared by guests themselves as well as the teachers from Primary School no 27 in Sosnowiec.
Closer to nature- natural science workshops;

Theatrical performance commemorating The National Day of Independence in Poland;
Lunch break.

Participation in the concert Music is like a bridge that joins all of us.
Day 3- 18 November 2011
A trip to Cracow.

Attending the conference; summing up of the workings according to plan for years 2011/2012; product preparation.

An official dinner in Primary School no 27 with the teachers and local people.
Day 4- 19 November 2011
Walking around center of Sosnowiec. (it depends on the date of your return)